Gerecht Lab Attends BMES 2023
14 October 2023
Our PhD students, Dimitris, Taylor, and Danielle, presented posters and postdoctoral fellow, Dafu, gave an oral presentation at the BMES Annual Meeting this year in Seattle. They had a great time catching up with colleagues and learning about exciting new research in our field!
Connor Joins our lab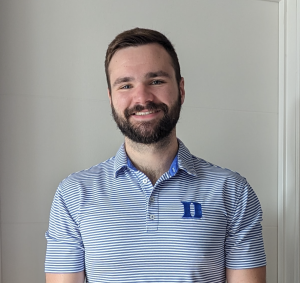 10 October 2023
We are happy to welcome 3rd year PhD Student, Connor Amelung, to the lab! Connor graduated from the University of Virginia in 2020 with degrees in Biomedical Engineering and Psychology, and we are excited to have him continue his studies in our lab.
Welcome to our new PhD students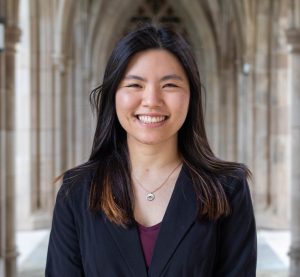 28 August 2023
We are happy to have three new PhD students join the lab as the Fall 2023 semester begins at Duke this week! Marcos Negrete and Katherine Tang are transitioning to start as PhD students after previously working as research associates in our lab, and Parker Esswein joins us after graduating from University of Wisconsin-Madison earlier this year.
Taylor graduates with her Master's degree
Jiyeon Receives DRC Postdoctoral Award
Katherine Awarded 2023 NSF GRFP
Gerecht Lab Attends BMES 2022
Eugenia's Hooding Ceremony
NSF GRFP Awardees
Eugenia Defends Her Thesis
The Gerecht Lab Arrives at Duke University
1 January 2022
The Gerecht Lab proudly joins the Duke University BME community within the brand-new Wilkinson Building.